Lunch menu - Weekend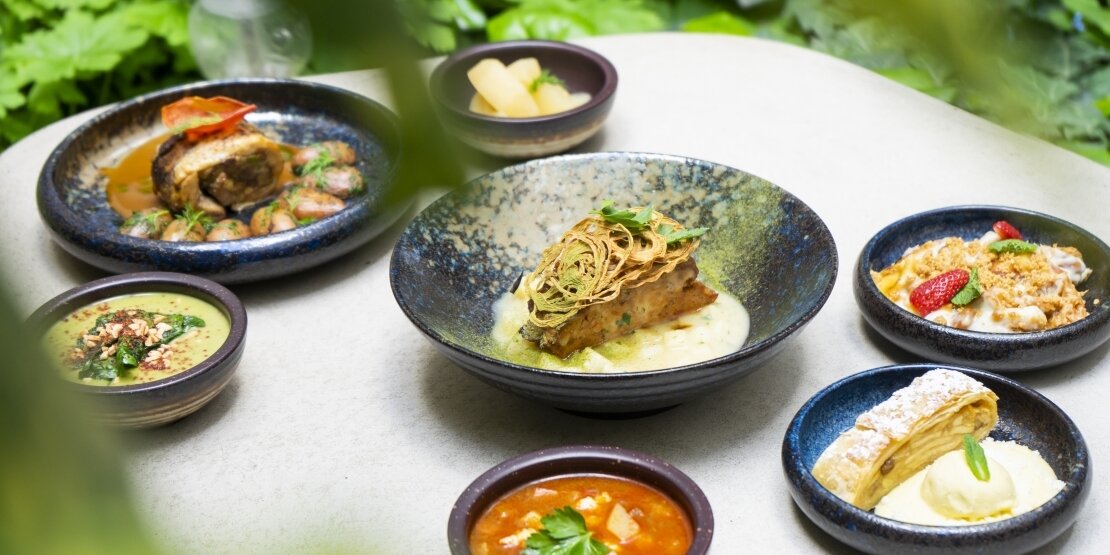 We also welcome gastronomy lovers on weekends with a delicious extended lunch menu.
Our guests can make their own two or three-course lunches to their liking. Áron Barka, Chef de Cuisine, and his team are making new exciting menus week by week, giving our guests a choice of three mouth-watering soups, five divine main courses, and three heavenly desserts.
In addition, our weekend lunch menu offer includes a mineral water or soft drink, a glass of wine or beer, and a cup of coffee.
Take a break and have lunch at ARAZ!
Select your 2-course or 3-course lunch menu to your taste!
Our current menu offer (2023 Dec 09th - 2023 Dec 10th):
On Weekends, between Noon and 2.30 p.m.
SOUPS/APPETIZER
    Chorba Soup, Seasoned Meatball 
    Creamy Rosemary Mushroom Soup Cheese Twists, (vegetarian) 
Mediterranean Turkey Pasta Salad
MAIN COURSES
 Breaded Chicken Bites, Mashed Beetroot Sweet Potato, Marinated Daikon
    Savoy Cabbage Stew, Hungarian Meatloaf 
    Beef Chili Bean, Coriander Rice 
    Beetroot - Chickpea Burger, Seasoned Chips (vegetarian) 
Sage - Tomato Meatball, Garlic Penne 
DESSERTS
    Cinnamon Cottage Cheese Dumplings, White Chocolate Sour Cream 
 Poppy Seed Cake, Dark Chocolate Ice Cream 
    Floating Island
2-course menu: 5500 HUF/person
3-course menu: 7000 HUF/person
The offer includes mineral water or soft drinks, a glass of wine or beer, and a cup of coffee.
Please note that we have an additional 12% service charge.
For bookings of more than 10 people, please inquire by email: araz@araz.hu
If you are arriving by car, please present your invoice at the front desk to validate your parking ticket before departure.
Vissza a Programnaptárhoz